---
Brooklyn Nets Logo: Revealed, Black & White!
Posted: 30 Apr 2012 12:34 PM PDT
The New Jersey Nets are no longer. The Brooklyn Nets are the future.
The newly-relocated NBA franchise even has a black-and-white logo, which it unveiled today at a sporting goods store on Flatbush Avenue, across the street from its soon-to-be-completed home arena, the $1 billion Barclays Center.
Check out the Brooklyn Nets logo below: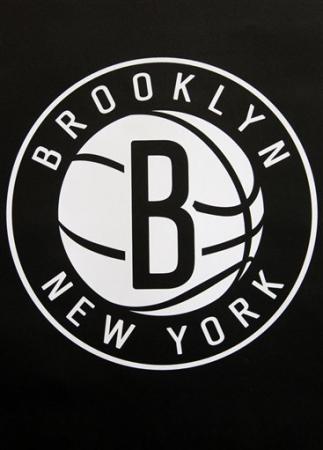 Star center Brook Lopez was joined by coach Avery Johnson, General Manager Billy King, Bruce Ratner, the real estate developer, minority owner and catalyst behind the team's relocation, and Brooklyn Borough President Marty Markowitz.
"Hello Brooklyn,'" Lopez said. "I've been waiting a long time to say that. It's very exciting."
No sign of Jay-Z or soon-to-be free agent Kris Humphries.
Kristen Stewart Named Best Dressed Celebrity
Posted: 30 Apr 2012 11:54 AM PDT
She may not love to make public appearances, but Kristen Stewart looks darn good when she does venture out to the red carpet.
Nay, she looks better than any star alive, at least according to the editors of Glamour UK. They have named the Twilight Saga actress the Best Dressed Celebrity in the world.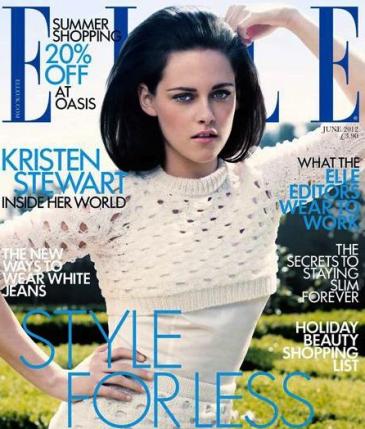 As for the worst? Don't worry, the magazine has handed out that dishonor as well... to Katie Price for the third year in a row.
Below, we list the publication's top five Best and Worst Dressed celebs. Do you agree with its assessments?
BEST
1. Kristen Stewart
2. Emma Watson
3. Victoria Beckham
4. Duchess of Cambridge
5. Florence Welch
WORST
1. Katie Price
2. Lady Gaga
3. Taylor Momsen
4. Kim Kardashian
5. Nikki Reed
Ashley Madison Puts $1 Million Bounty on Tim Tebow's Virginity
Posted: 30 Apr 2012 11:50 AM PDT
If Jets quarterback Tim Tebow is really a colossal fraud, and some lucky girl saved the "evidence" Monica Lewinsky style, they could soon become very rich.
Controversial infidelity-dating site Ashley Madison is offering $1 million to anyone who can provide proof they had sex with the devoutly religious NFL star.
Ever since Tebow admitted he's saving himself for marriage, his virginity has become the subject of speculation. Even Rob Gronkowski wants to tap that.
The trade sending him to New York this spring has only upped the ante. A good-looking, super-nice pro athlete living in the Big Apple and not getting laid?
Impossible, Ashley Madison insists in announcing the $1 million bounty. Below is a Taiwanese, animated reenactment of this story (we love those guys):
Snooki Denies Dissing Jessica Simpson, "Hot Ass Bump"
Posted: 30 Apr 2012 11:33 AM PDT
Snooki is denying a recent report in which she is said to have slammed fellow pregnant celebrity Jessica Simpson's significant pregnancy weight gain.
According to Us, Snooki said she "would die if she were her size" and whereas Jessica "[indulges] in everything she [wants]," she's trying to be healthily.
Displeased, Snooki called out the celebrity news magazine on Twitter:
"I NEVER dissed Jessica Simpson you weirdo tabloids, get over it with your 'pregnant war' articles," she wrote. "I love the girl and her hot ass bump."
Simpson, meanwhile, couldn't be more confident about her body.
She joked to Ryan Seacrest on his radio show that pregnancy makes her "unstoppable in the bedroom" and her fiance, Eric Johnson, is "always ready."
That was months ago, of course, before she became so large that she could barely walk. But point taken. That Jessica Simpson nude cover was hot.
Jess is due any day now. The Jersey Shore star, who was impregnated by Jionni LaValle, is set to deliver in the fall ... not quite 12-21-2012, but close.
[Photos: Pacific Coast News]
Courtney Stodden Releases New Single: (Try to) Listen Now!
Posted: 30 Apr 2012 09:40 AM PDT
Courtney Stodden has somehow gotten over the pain in her foot, captured brilliantly in the first episode of her Web series, and released a new single.
It's titled "Reality" and it's all about "clubbing and dancing with your sexy partner," Stodden tells Fox News. "It's a story about lust. It's about falling in love with someone. Is it in your head, or is it lust?"
Such a profound question from the 17-year old.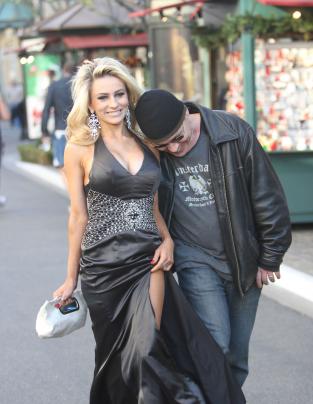 Stodden has also produced the track "Don't Put It On Me," which has somehow racked up 4.5 million YouTube hits to date.
But she says that one was "tongue and cheek." The latest is serious, dammit!
"I love Jesse Jay, Usher and Britney Spears, but I wanted to keep my own frame of mind and create something that's different from the music out right now," Stodden says, in case you were about to compare her to Usher.
"Reality" hits iTunes tomorrow and you can try to listen to the song below.
House of Octomom to Be Sold at Auction?
Posted: 30 Apr 2012 09:25 AM PDT
Amid her escalating financial problems, the La Habra, Calif., home of "Octomom" Nadya Suleman is scheduled to go up for auction Monday, according to reports.
Suleman and her kids could face eviction if the house is sold.
This, obviously, would compound her problems after recent allegations she had been neglecting her 14 children while spending hundreds on Brazilian blowouts.
The vile living conditions at Octomom's house led to a visit last week from police officials and social workers, but her kids haven't been taken away ... yet.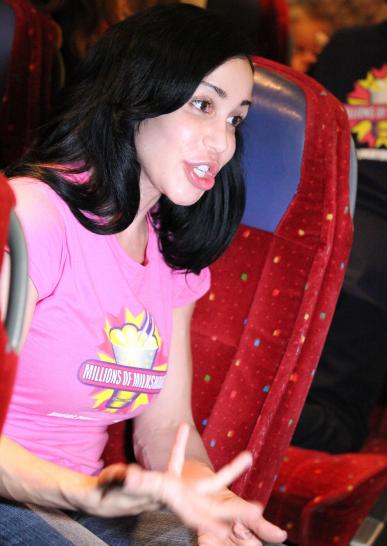 The complaint said the children appeared to be malnourished and unclean, and Suleman locked them in their rooms while she attended to personal matters.
The social workers spent about two hours there, and somewhat surprisingly determined the Octo-children were not in danger and should not be removed.
Nadya, who had six kids before she welcomed octuplets, has already been on the cusp of foreclosure numerous times in recent years, and just went on welfare.
It's unclear whether she'll be evicted after today's auction, or if Steve Hirsch will buy it in an effort to coerce Octo into doing some film work for Vivid.
We're kidding about that last part ... mostly.
[Photo: WENN.com]
Fashion Face-Off: Avenger vs. Avenger!
Posted: 30 Apr 2012 08:50 AM PDT
The Avengers dominated the world this weekend. On the big screen, that is.
In real life, the stars of this blockbuster - which premieres in the U.S. on May 4 - were at the Tribeca Film Festival in New York City, posing on the red carpet and hyping up a project that really needs no hype.
So let's focus on their fashion instead! Below, Thor (Chris Hemsworth) squares off against Iron Man (Robert Downey Jr.), as the actors put away their weapons and strike a post on the red carpet. Who wore his suit better? That's for you to decide:
Rihanna's "Where Have You Been" Music Video: Watch Now!
Posted: 30 Apr 2012 08:18 AM PDT
The video for Rihanna's latest single, "Where Have You Been," has just been released, and the Battleship star is stoked for her fans to take a look/listen.
"Call out to ALL of the Rihanna Navy!!" The 24-year-old pop star wrote on her Facebook page. "'Where Have You Been' video world premiere is now live!"
The latest hard-hitting Rihanna video, produced by Calvin Harris, Dr. Luke, and Cirkut, appears on her sixth studio album, Talk That Talk. See it here:
What do you think of Rihanna's video for "Where Have You Been"?
This posting includes an audio/video/photo media file: Download Now
Kim Kardashian: The Next Sofia Vergara?!?
Posted: 30 Apr 2012 08:03 AM PDT
This is all your fault, 30 Rock.
A few days after Kim Kardashian made a cameo on one of that show's live episodes, sources tell The New York Post that this reality star is interested in becoming a "comedy actress."
"She really wants to be the next Sofia Vergara," the insider says.
It is true that Kim and the Modern Family star have two, large, bouncy things in common. Compare them below and then decide: Which would you prefer to rail?
Aside from the 30 Rock appearance, Kardashian has booked a recurring role this summer on Lifetime's Drop Dead Diva, and she'll also play a character in The Marriage Character, an upcoming film from Tyler Perry.
"Acting is something she wants to do just for her," claims the Kardashian mole. "Kim wants to do something that wouldn't involve her sisters."
A.J. McLean and Rochelle Deanna Karidis: Expecting!
Posted: 30 Apr 2012 07:55 AM PDT
The Backstreet Boys' A.J. McLean and his wife, Rochelle Deanna Karidis, are expecting their first child. They broke the news in the cute video below.
"I just wanted to say thanks to all you guys for all your love and support. We just recently got married ... I was the most recent Backstreet Boy to take the plunge," the singer shares with a smile, and his beautiful wife by his side.
The couple wed in December 2011 in Beverly Hills. Congrats!
You are subscribed to email updates from The Hollywood Gossip
To stop receiving these emails, you may unsubscribe now.
Email delivery powered by Google
Google Inc., 20 West Kinzie, Chicago IL USA 60610